Hi,
We have been working on a new
JED New Design 2017
. At this time, we are looking for feedback about the new home page.
http://design.extensions.joomla.org/
This is the first step of a process to publish it (or not) and start improving the general design. Please, feel free to complete the survey with your feedback here:
https://docs.google.com/a/extensions.jo ... Q/viewform
Screenshots - Desktop view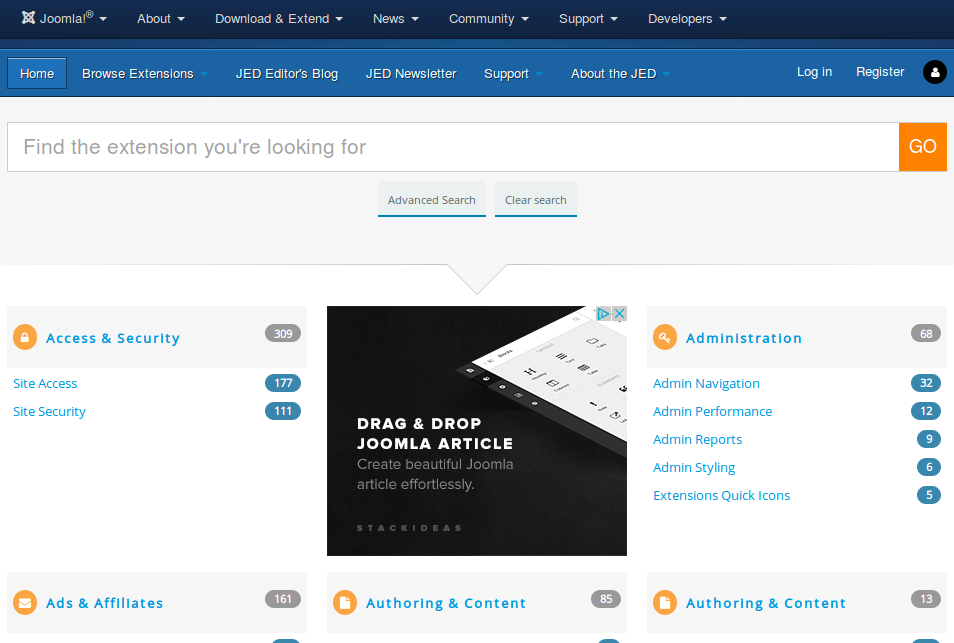 Screenshots - Mobile portrait view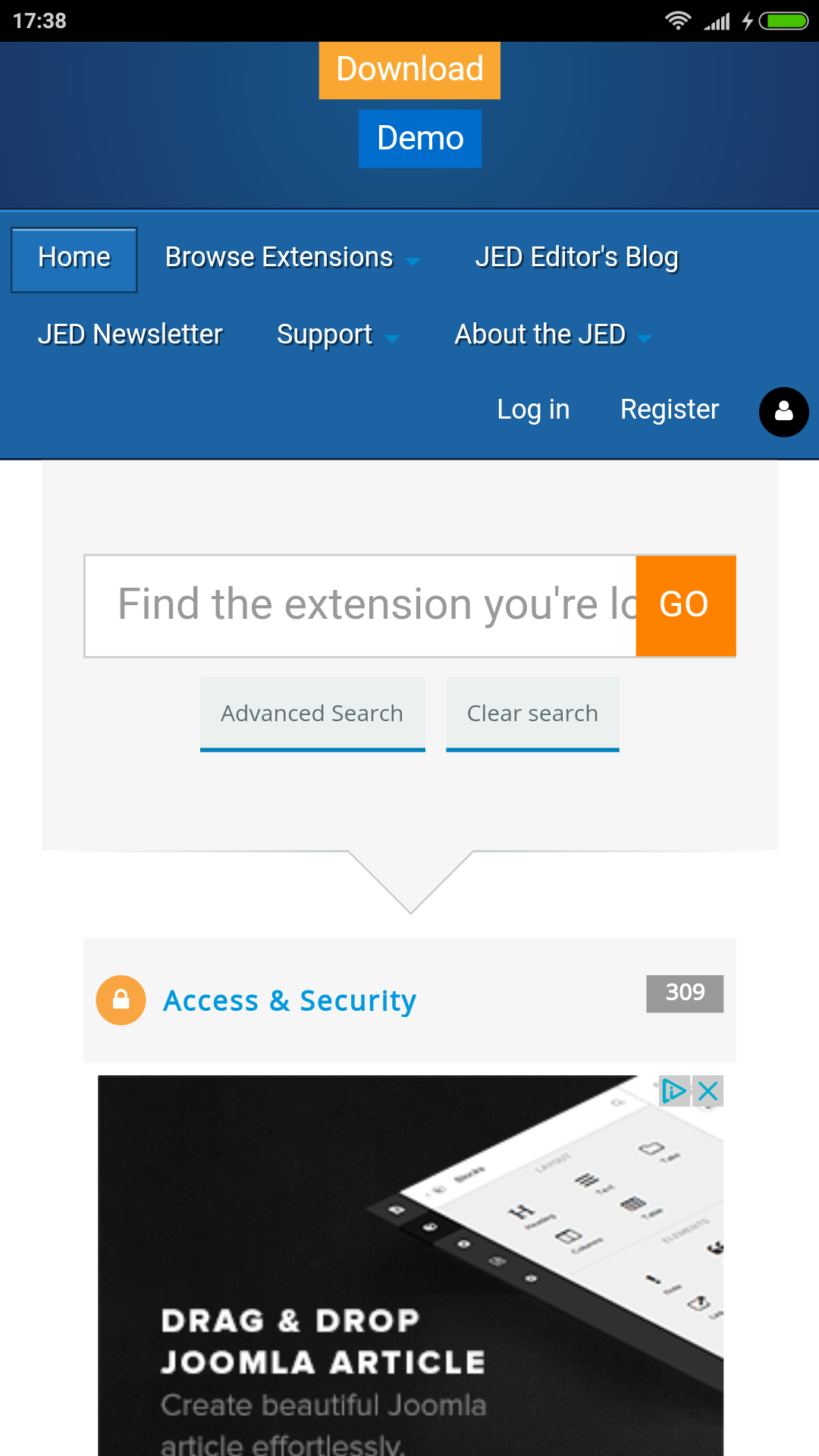 Screenshots - Mobile landscape view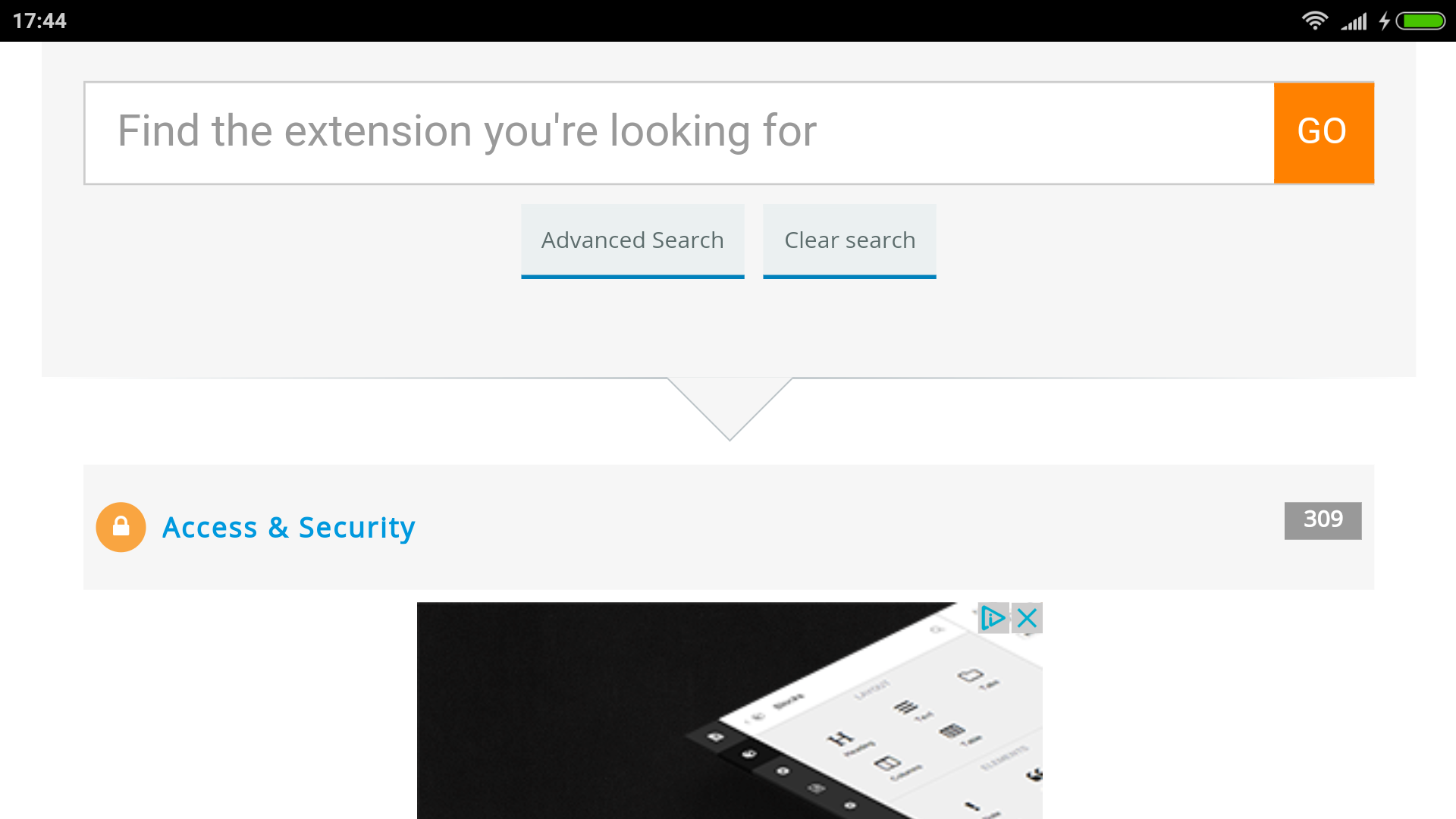 FAQ - Community Feedback
This is a brief list of Q&A that we have received until now.
The site http://design.extensions.joomla.org/ only shows the Home page. It is not functional.
Too many subcategories: members of the redesign, UX and other teams already commented that subcategories must be limited to 5/7, or introduce a way to collapse them or change to a masonry style.
adblocker enabled: Background colors for the ad-spots.
Why a survey: At this time, we are gathering community feedback to decide if we start introducing UI improvements or not.
Survey comment field (open text): The survey has to answer if we publish it or not. So, it has only a few fields to rate the design. The survey does not have an open comment field mainly because we are a few volunteers, and we can't process hundreds of comments.
Release date: If we receive positive feedback in February, we plan to release it as soon as possible .... let's say March.
First step: This is a first step to redesign JED in 2017. Only a first baby step to start improving the design created in 2014 and released on Jan 2015. It is also powered by j-org template, BS2, etc... so it is a new look with the available tools.
Feedback: Since we need to know if we are going to publish it or not, we are not taking detailed notes to fix it. If it is approved by the community, we'll follow the usual process based on tickets and collaboration with other teams (UX, redesign and SEO team).
About the implementation: This is the result of 1-2 months of collaboration. At this time, the new design is not big re-organization. It is the same information that we show in the current Home page, but with a different look & feel.... so the next steps would be to fix bugs, implement feedback and follow the new direction.
Back to the old JED style: Yes, we also want to re-introduce ideas from the old JED, and we plan to restore back TOP/Most/New extensions module. Again, this is a first step in the new direction. To be nostalgic, check the evolution: https://docs.google.com/presentation/d/ ... b8202_0_38
New search engine: Yes, we have plans to implement a new full-text search to be a more search-oriented site. The new design shows the search box in a central position, so we'll be adding more improvements soon following the new philosophy.
Thank you for your feedback! Please, remember to fill the survey
https://docs.google.com/a/extensions.jo ... Q/viewform
.
P.S: Do you want to collaborate with JED Development?
Fun in JED: bug smashing and feature development
https://extensions.joomla.org/blog/item ... velopment/