I've followed several tutorials, but I can't get to get this working. The problem is that now I've got this in the main menu:
- A menu item called "Home-English", whose language is English. I have assigned this as the default menuitem and the British flag is being displayed in column Home-
- A menu item called "Home-Spanish", whose assigned language is Spanish. I want to assign this one as the default menu item for the Spanish language, but an error message says:
"A menu should contain only one Default home."
The language filter plugin is enabled, and I've created a menuitem called Home (language is All) and I've moved it within a hidden menu (as seen in a tutorial).
For instance, I cannot get something like in this screenshot :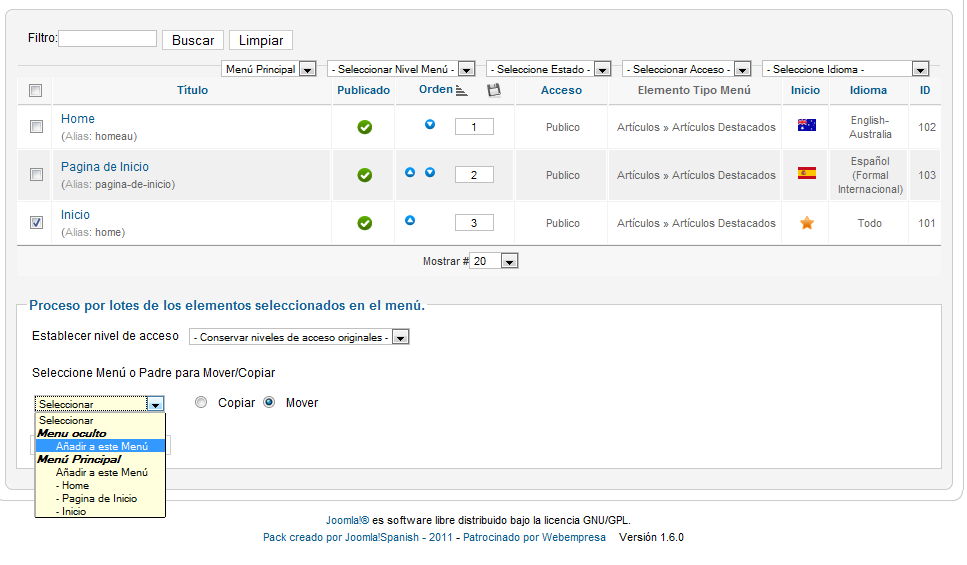 Any help?