Hi all,
I've designed and populated a website on localhost, and now I've tried (unsuccessfully) to have it go online.
I've searched in this forum with various keywords (blank page, website online etc. but found nothing that could help me)
I used Akeeba backup (and Im used to use it to redeploy my local website on another PC without any problem), and I made a copy of the DB too via PhpMyadmin.
On the distant host, I own a domain, I've created a mysql database and a ftp account.
I have the possibility to install joomal on the host system but I heard it wasn't necessary so I first tried without it.
I uploaded the content of the www local folder (backup content) to a folder "mysitename" in www folder of distant site (because I have another website that I would like to host on the same domain hosting, that's why I created a "mysitename" folder). I considered using a subdomain and created one too, but that's not my current concern.
I used the PHPMyadmin of the distant host to import my local database backup.
I manually modified configuration.php file on the distant site with TopStyle5 to provide the domain name and Db name with the distant values.
But when I go to
www.mydomain.net
I just have a blank page (no error). When I try to go to
www.mydomain/mysitename
I get a 404 error.
So I tried to install Joomla on the distant host. I provided the DB name provided by the host and normally populated with the import of local DB, and I deployed Joomla, but when I go to the administration, the site is empty.
When I go to
www.mydomain/mysitename
, I don't have any error any longer, but a very basic home page with my site name and a login box.
Here is my basic online site page:
My localhost Joomal system info: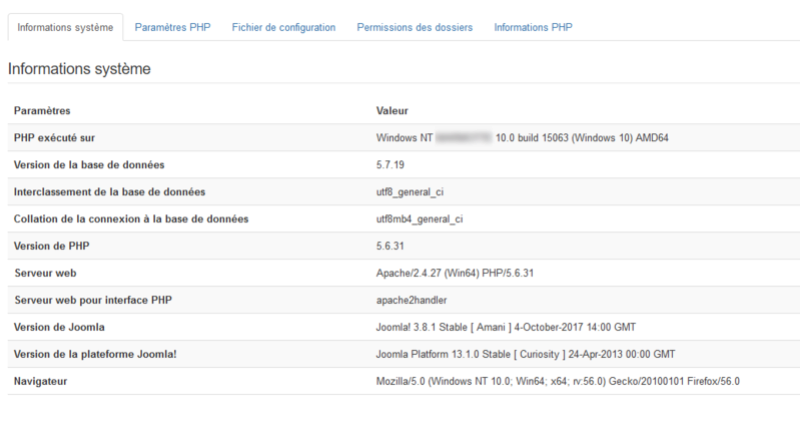 the distant host joomla system info: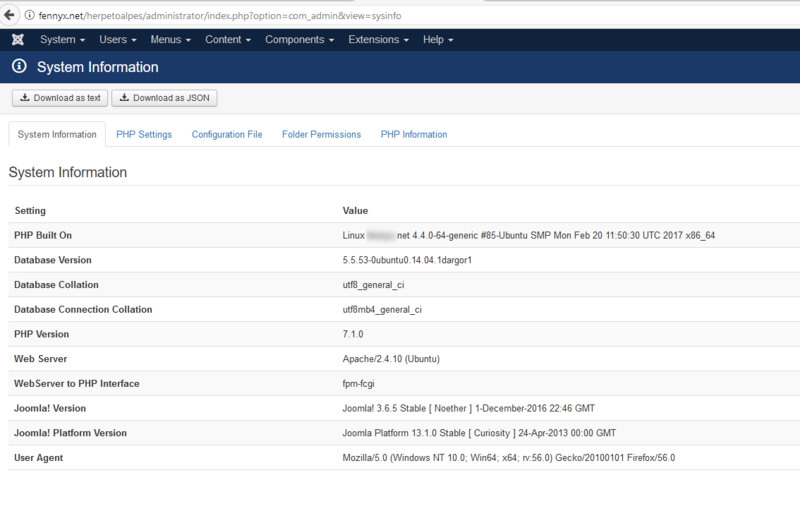 Please don't hesitate to ask if you need further info.
I think there is something very basic I'm not doing, but I must admit I haven't found what it is...
I would be very grateful for your help !
Thanks,
Marmotta