Fellow Joomlers,
I am looking for answers to why the search term "etched glass orange county" returns our site map page in 3rd place in the results:
https://artglassandmetal.com/site-map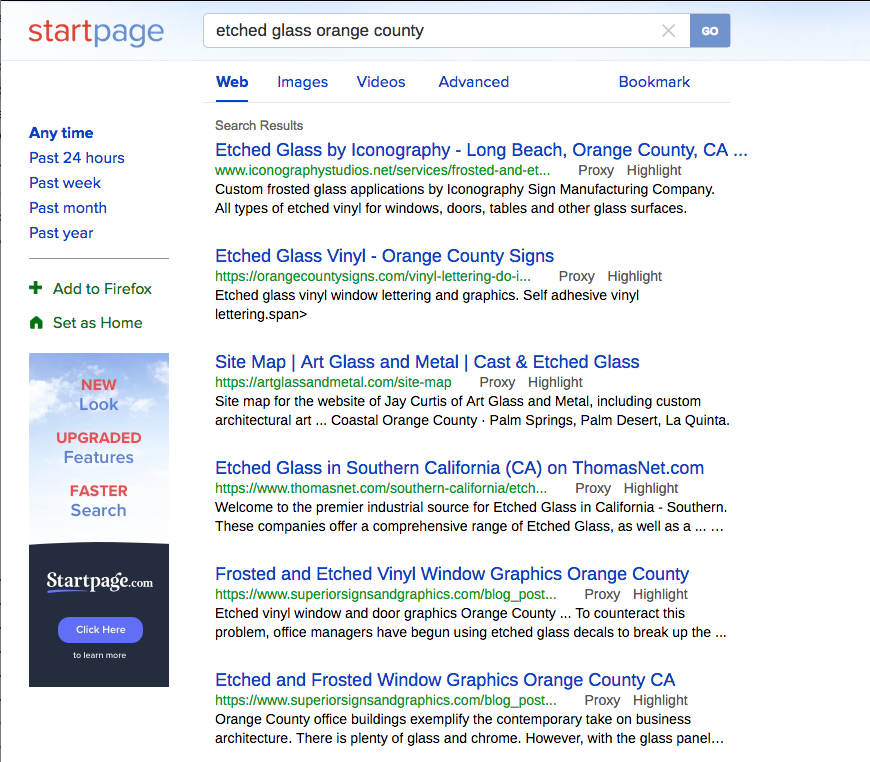 Which is OK that we're third, but in fact this is the page we want to get hits:
https://artglassandmetal.com/about-arti ... nge-county
The above page has a lot more references to the search phrase throughout the body text as well as in the meta description and tags, than the site map page. And yet, it doesn't show up in the top 50!
So I came here looking for some guidance from you SEO gurus... what say you?
Thanks!
Vince