Hej, Jag har installerad Core Design Photo Contest plugin, men får felmeddelandet

Please make sure that Content - Email Cloaking plugin is loaded prior to Core Design Photo Contest plugin. First goes Email plugin, then Photo Contest plugin.

Jag har kontaktat support för Core design som säger att Email Cloaking är en "core" tillägg. Jag har kollat i katalogstrukturen och mappen /plugins/content/emailcloak finns, men får inte upp den bland mina tillägg eller plugins.
Hur kan jag aktivera eller återinstallera den igen, eller finns det någon känd anledning till att den försvinner och inte dyker upp i tilläggshanteraren?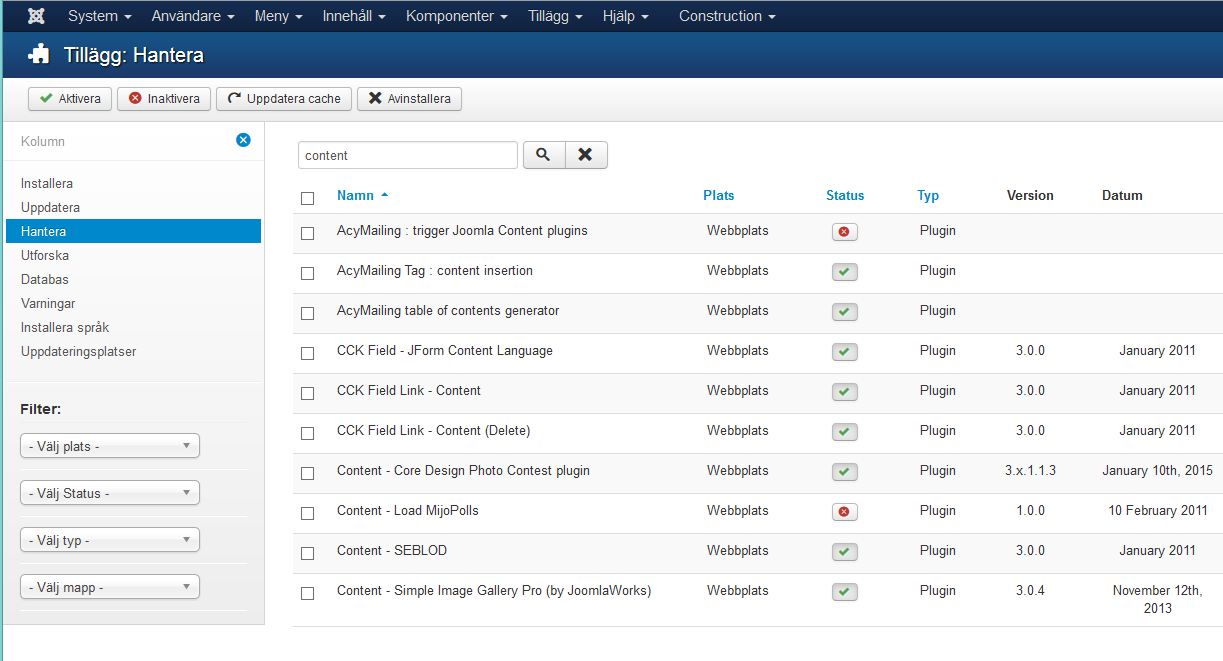 Tacksam för lite hjälp