Hello. I recently installed a fresh and by default instance of Joomla! 4 in this URL:
https://iberotecno.com/joomlapruebas/
Pagespeed Insight records show a 99 points of performance. That's almost perfect.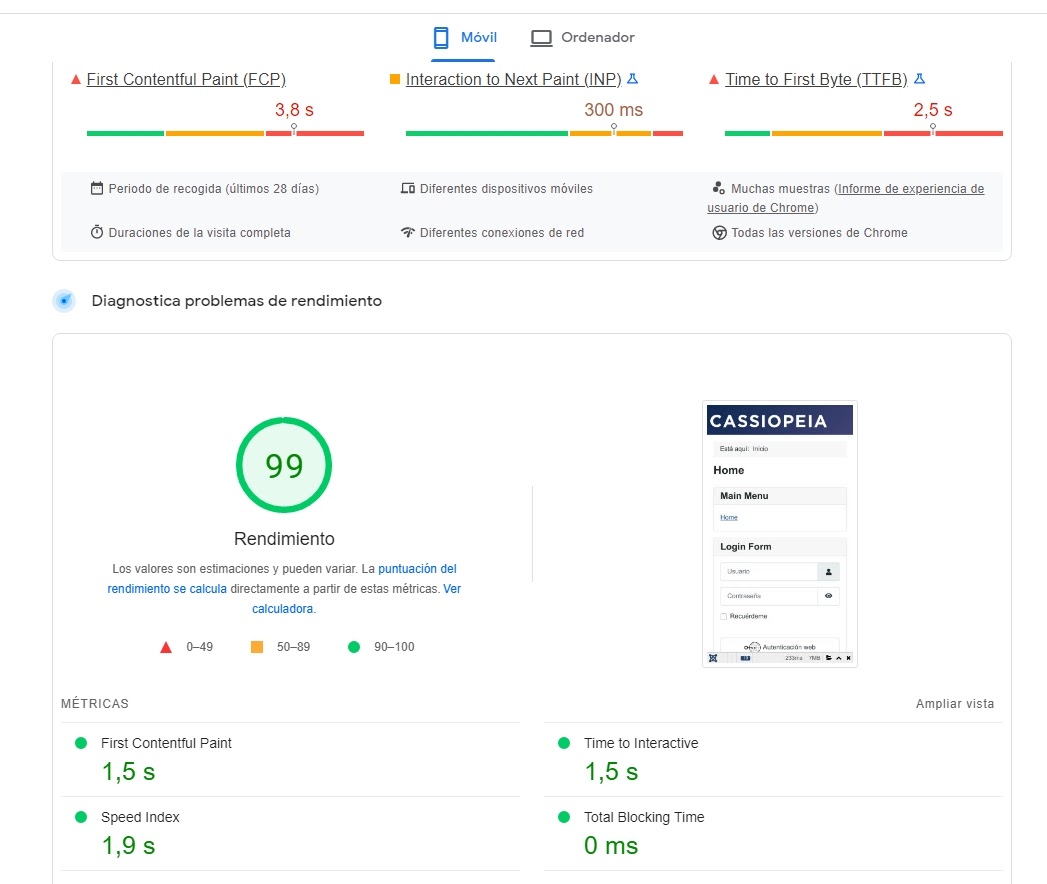 But when I go to Search Console and run a test the resources are not been loaded and the screenshot shows bad. Without .css .js or just images.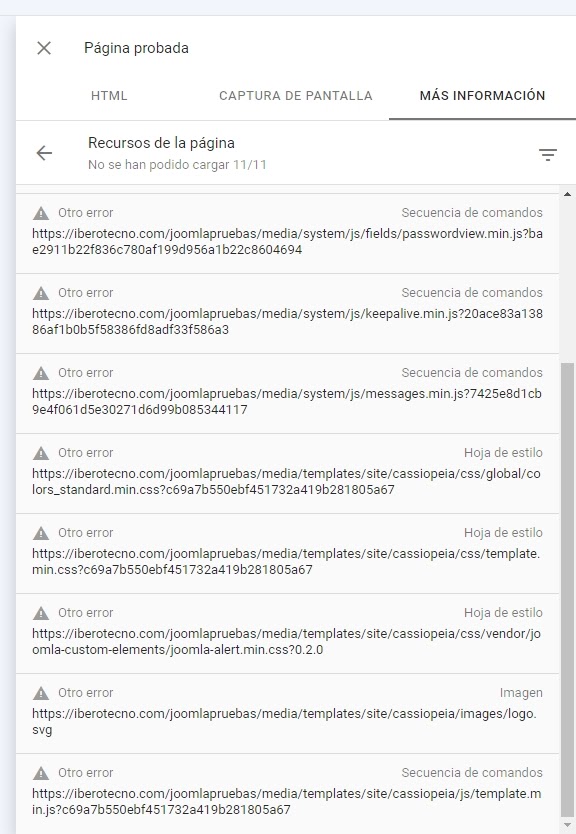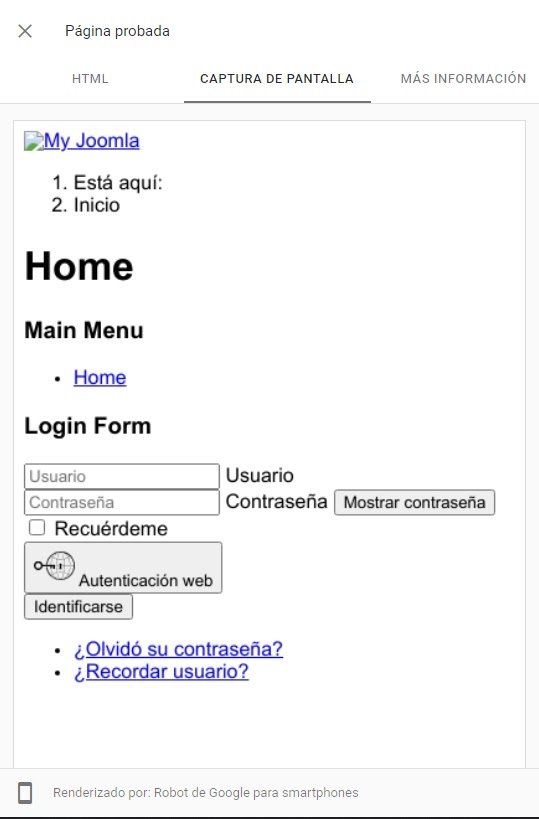 I saw that my competitors websites loads fine, with all resources lodaded ok and the screenshot shows fine when I test his URLS in Search Console.
¿How can I fix this?