My Joomla! website has been infected by an
iframe injected malware
, according to Sucuri SiteCheck: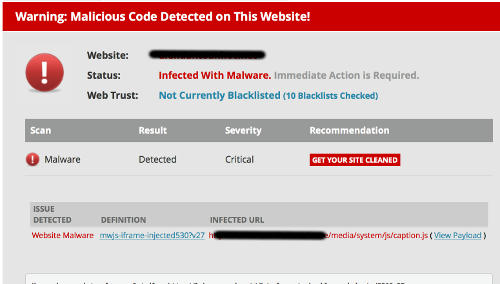 I realized that I missed the latest security updates from Joomla!
I deleted the infected file, i.e., .../media/system/js/caption.js, and took the site offline. Now what I am planning to do are:
1. On localhost: upgrade Joomla! as well as all the installed extensions to the latest versions. (Should I upgrade to 3.x or stay at 2.5?)
2. Move the website to a new hosting.
Does it suffice? Since I deleted the infected javascript file, I do not know what the injected code look like, thus will not be able to find other infected files.
Thank you very much for any suggestions!